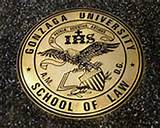 Below is a link to information about income based repayment programs for student loans that can set your required payment at zero and keep you out of default.  Payments for many people are more affordable under theses programs.
Income-Based Repayment and Pay As You Earn are two ways to help keep monthly payments affordable based on your income and family size. Visit the Department of Education's Repayment Estimator to find out what your payments might be.
Income-Based Repayment (IBR) is a way to make your federal student loan payments more manageable.  And if you're a teacher or work in government or at a nonprofit (501(c)(3)) organization, you might qualify for a new type of public service loan forgiveness (PSLF) after 10 years of eligible payments and employment.
As of December 21, 2012, recent college graduates with federal student loans can apply to lower their monthly payments using the Pay As You Earn plan. This new repayment plan has a lower monthly payment cap than the more widely available Income-Based Repayment (IBR) plan. Pay As You Earn also provides forgiveness after 20 years of payments, rather than 25 years in IBR. President Obama recently proposed expanding Pay As You Earn to federal student loan borrowers who took out loans before October 2007 or those who stopped borrowing by October 2011. For more information about the expansion, read the White House fact sheet.
Below is a web site with information about your student loans.
https://studentloans.gov/myDirectLoan/index.action

14205 SE 36th St Ste 100
Bellevue, WA 98006-1553
www.mulvaneylawoffices.com
Phone: 425-998-6352
Fax: 425-223-3197

chris@mulvaneylawoffices.com